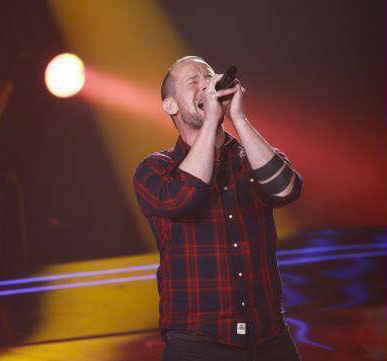 Tim chosen by all 4 judges!!!
On his first apprance on La Voix, Tim seduced all 4 judges into wanting him in their teams!
Tim chose Ariane Moffat because of her integrity and creative talent..It was the 3rd time that he auditionned for La Voix.
No need to say that Tim is very happy with his new adventure - he thinks it's a good reward after all those years working in the Quebec rock scene.
Like his mother said on the show, Tim's best quality as a singer is his heart.
Posts about Tim on La Voix website
---
Quarter finals: Tim sings Marie-Stone
It's only rock and roll from the Stones by Tim
Fiddler's Green from Tragically Hip by Tim
Simple man from Lynird Skynird